Image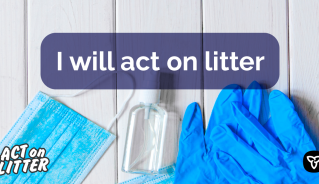 What Is The Day of Action On Litter?
The Day of Action on Litter is an annual event to bring attention to the impact waste and litter has on our environment - and what we can do to stop it. The Provincial Day of Action on Litter is officially recognized in the province on the second Tuesday on May each year. In light of the province's efforts to stop the spread of COVID-19, our inaugural Day of Action on Litter will focus specifically on what Ontarians can do to prevent, reduce and divert waste at home.
Diverting waste: Recycling or composting materials when and where possible to divert waste away from landfills. For example, by using your blue and green bins.
Reducing waste: Giving old products new life instead of throwing them away. For example, using old containers for storage.
Preventing waste: Stopping waste before its created. For example, by choosing to buy goods with less packaging. 
Ontario will work to promote these everyday actions, as well as important education on the impacts of litter in the natural environment, through a 10-day multi-channel social media campaign that will begin May 12. 
Later this year, when it is safe to do so, we will shift our focus to community cleanups and invite your to join us as we make out communities a cleaner, healthier place to live, work and grow. Please stay tuned for more information on those efforts and how you can get involved.