Image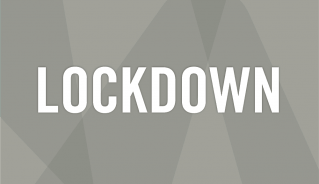 On December 21, 2020, the Province announced Middlesex-London (which includes Thames Centre) will be moving to the Grey/Lockdown level in their COVID-19 response framework. As a facility operator, the Municipality of Thames Centre must follow rules set out by the Province and the Middlesex-London Health Unit (MLHU) at our arena, the FlightExec Centre. We have been working closely with the MLHU, all other municipalities within our County and minor sports associations to establish facility guidelines that prioritize participants safely enjoying our ice, track, gymnasium and Senior Centre.
We know that the changes in rules over the past weeks and months have been frustrating and we appreciate everyone's patience and understanding as we take the necessary steps to keep everyone safe during these challenging times.
Unfortunately, the move to Grey-Lockdown means that as of December 26, 2020, all sports and recreational facilities will be closed.  That being said, as of December 26, 2020, the FlightExec Centre will be locked and closed. 
We will also have very limited availability for staff to take calls and/or return e-mails beyond this Wednesday afternoon, so please be patient, and avoid the urge to send multiple e-mails or leave multiple voicemails – we will return each message as soon as possible. With Christmas break quickly approaching, all messages may not be returned until the New Year. If we need to finalize anything with you or your group, we will be reaching out to you regardless, so no need to contact us first.
In an effort to answer some questions in advance and minimize your wait, here are some FAQ's to assist you:
How long will the County be in Grey/Lockdown?
Grey/Lockdown level will last a minimum of 28 days.
How can I be provided a credit or refund? 
If you have rented the facility for a private rental, your rental will be cancelled and a full refund will be given at our earliest convenience by cheque in the mail. If your address on the "Return to Play" plan needs to be updated, please let us know. 
If you have rented the facility for an extended amount of time, your rental will be cancelled and a credit will be kept on file. If the lockdown is longer than expected, please request a full refund, which will be sent via cheque in the mail. All rentals will be cancelled weekly, and when we reopen you will not lose your previously booked time. 
When will someone be in the office to gather more information about my rentals?
The FlightExec Centre office is closed Wednesday, December 23, 2020, at 4:00 p.m., and will reopen Monday, January 4, 2021, at 8:30 a.m. During this time, all staff will have no access to their email. 
Is the track open? 
During Grey/Lockdown, the track will be closed. 
Is the gymnasium open? 
During Grey/Lockdown, the gym will be closed.