Image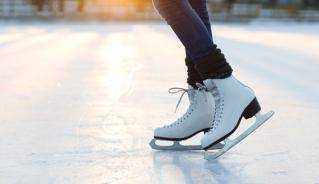 Safety with Frozen Bodies of Water
What can appear to be a safe frozen body of water is not always safe.  This message is extra important this winter with arenas closed and families stuck at home and looking for things to do during lockdown.  According to the Lifesaving Society, approximately 35% of drownings in Canada occur from October to April when most people have no intention of going into the water.  Any activities at all on frozen bodies of water, including skating, pond hockey, ice fishing and snowmobiling is very risky for many reasons:
1 - These bodies of water are not monitored by anyone for winter use.  Stormwater management ponds are unsafe for all winter recreation, they are safe to visit to walk around, as long as residents stay off the ice;
2 - Many ponds collect road runoff that may contain salt, which lowers the freezing temperature of the water;
3 - What is a safe frozen body of water on one day can change drastically the next day due to various factors including temperature, precipitation, wind and water currents;
4 - The banks to get down to a body of water can often be steep and/or slippery presenting their very own dangers;
5 - These bodies of water are often not easily accessible for first responders;
6 - While ice may appear thick in some areas, other areas may have little to no ice;
7 - Falling through the ice can result in hypothermia or loss of life very quickly.
As a result, from a safety standpoint, the Municipality does not recommend people or pets go onto frozen bodies of water for any reason under any conditions.  There are too many factors and uncertainties that can make what appears to be a safe ice surface very dangerous.  If you want to enjoy ice outside, stick to a backyard rink that is only a few inches deep.
Thank you,
Steve MacDonald
Director of Community Services & Facilities
smacdonald@thamescentre.on.ca
(519) 268-7334 ext. 702