Image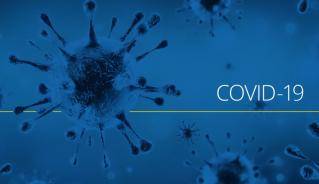 Effective: Monday, March 16, 2020
At 1:00 pm Tuesday March 17th, 2020 the Municipality of Thames Centre declared State of Emergency.
We will continue to monitor the situation closely and communicate any changes as they occur.
For the Municipality of Thames Centre, the health and well being of our community is our primary concern in order to help prevent the spread of COVID-19. For more information regarding all facilities, please see updates listed below:
Municipal Services Update
For more information on each service, please click on the title.
Municipal Office - Open by Appointment Only

The municipal office is open to the public by appointment only.
Anyone attending the Thames Centre Municipal Office must wear a protective face mask.
Municipal office staff are working staggered schedules and encouraging the use of technology to continue to provide services at this time. If something is of urgent nature, or you wish to book an appointment please contact the main office at 519-268-7334 or inquiries@thamescentre.on.ca.
Building Services

BUILDING SERVICES UPDATE:

State of Emergency Declared - Building Services Update January 2021

Inspection Notice and COVID-19 Protocol- April 2020

Inspection Request - Screening Questionnaire
 

We ask that no person be onsite with the inspector at the time of inspection. All persons will need to vacate the site prior to and remain off-site until the inspection is completed. All sites must be kept in a state of good housekeeping, and social distancing outside of buildings under construction must be maintained.

Prescribed inspections are listed on your building permit under the 'Stages of Construction Requiring Notice'. These inspections are required to be conducted by the Municipality of Thames Centre Building Department and notice is required to be given to the Building Department prior to each inspection as prescribed by Div.C. 1.3.5.1.(2) of the Ontario Building Code.

Please note that if a required inspection can not be completed, you will not be permitted to carry on past this stage of construction*. Any site that can not have a required inspection completed is not permitted to cover any work. Any work covered WILL be required to be uncovered as per the Ontario Building Code. If this is the case please keep in close contact with our office and the inspector and or Chief Building Official. Thank you for your patience and understanding during this time.

When scheduling an inspection please contact the Municipal office via:

 Phone: 519.268.7334 ext. 249 ​​​​or

Email: astorrey@thamescentre.on.ca
 

Please provide the following information when scheduling an inspection:

| | | |
| --- | --- | --- |
| | | |
| | | Date of inspection request |


* PLEASE NOTE THAT 24-48 HOUR NOTICE IS REQUIRED FOR ALL INSPECTIONS *

Failure to provide some information above could delay the inspection.

*Order Not to Cover: under the Building Code Act 13(1) an Order Not to Cover can be issued prohibiting the covering or enclosing of any part of the construction.

*Order to Uncover: under the Building Code Act 13(6) an Order to Uncover may be issued if a prescribed inspection is not conducted or an Order to Not Cover is not follow.

Please take this notice as an Unofficial Order Not to Cover.

COVID-19 Safety Protocol: resident must fill out the form attached at the top of the page 'Inspection Screening Questions', masks are not mandatory for the appointment but are very much encouraged, washrooms will be unavailable, make sure you are on time for your scheduled appointment, please wait outside the front office door upon arrival where staff will let you in once ready.​​​​​​

 If you have any questions please reach out, we are monitoring our emails and voicemails daily.


Building Department Inquiry Contact Information:

Chief Building Official – Aaron Stewardson – astewardson@thamescentre.on.ca 519-268-7334 ext.225​​

Building Inspector and Bylaw Enforcement Officer – Mauro Castrilli – mcastrilli@thamescentre.on.ca  519-268-7334 ext.240

Development Services Coordinator/GIS Technician – Amanda Storrey – astorrey@thamescentre.on.ca   519-268-7334 ext.249

 
Clerk Services: Licensing 

The services of the Municipal Clerk, including marriage licencing, commissioning of oaths and lottery licencing, are limited to residents of Thames Centre and by appointment only for necessary or urgent situations at 519-268-7334 ext 239 

The following applications can be submitted digitally :
Lottery Licence Applications
Marriage Applications
Council and Committee Meetings

Municipal Council meetings are subject to cancellation or change during this time. Please see the Council Meeting Page for updates.
Dorchester Union Cemetery: OPEN

The cemetery is considered an essential service and is still open for interments
In person office inquiries by appointment only
Please call 519-268-7334 ext. 227 or email Tammy Butt to discuss your needs
Dorchester Community Pool and Splash Pads: Closed

The Dorchester Community Pool, Wading Pool, and Splash Pads are now closed for the season. 
Environmental Services (Public Works Department)
 The FlightExec Centre: CLOSED

This facility will remain locked and closed during the declared "State of Emergency", which at this point will be until at least February 10.
Garbage and Recycling Curbside Collection: Collection as Normal

Thames Centre is now on a weekly garbage and recycling collection schedule
Your collection day remains the same
Invoices 
Lawn Care and Landscaping 

YES: Lawn cutting and maintenance for safety is allowed
NO: Beautification or aesthetics
Parks: OPEN with Restrictions

Thames Centre parks and playgrounds are open.

We encourage everyone to practice common sense:

Please don't visit our parks if you or your children are unwell.
Please don't congregate in groups or let your children gather in groups.
Please follow the advice regarding physical distancing, and stay 6 feet away from others: 
Government of Ontario: Everyone in Ontario should do their best to avoid close contact with people outside of their immediate families. Close contact includes being within two (2) meters of another person.
Tennis courts, Pickleball courts are closed for the season.
Skateparks open but use at own risk with winter conditions and social distancing mandatory. 
Soccer Fields and Baseball Diamonds are closed for the season. 
If you are concerned about people not respecting physical distancing rules at local parks, do not call 911. The number to contact the OPP for incidents that are non-urgent is 1-888-310-1122.
 
The Mill Pond is open, but use at own risk as trails are not maintained for snow and ice
Local conservation areas may be closed and/or have reduced hours, etc. Please check with the respective conservation authority for updates before you head out.
​​​
Playgrounds: OPEN

Thames Centre playgrounds are now OPEN.
If you are concerned about residents/people not respecting physical distancing rules at playground and sports fields, DO NOT call 911. The number to contact the OPP for incidents that are non-urgent is 1-888-310-1122.
Senior Centre: CLOSED

The Senior Centre is now closed, however on-line and over-the-phone programs are running. Please see the Senior Centre for more information! 
Thorndale Lions Community Centre

This great new facility is nearing completion and it should be open to the public and available for bookings soon after lockdown and state of emergency are lifted
Other Resources:
Are You Wondering if Your Business is Considered an Essential Service?

Businesses who have questions about closures of at-risk workplaces or how emergency measures impact their business or employment can call the Stop the Spread Business Information Line at 1-888-444-3659

Help is available from Monday to Sunday, from 8:30 a.m. – 5:00 p.m.
Association of Municipalities Ontario 
Business Resources and Support
Dorchester Foodbank

Dorchester Food Bank – OPEN: By appointment only on a monthly basis. (122 Queens St., Dorchester, 519 268 7872)
Health Links

The following are providing regular updates related to COVID-19:
Middlesex County
Ontario Energy Board

It was recently announced that, to support Ontarians through the rapidly evolving COVID-19 situation, the Government of Ontario issued an Emergency Order under the Emergency Management and Civil Protection Act. Starting on March 24, 2020, residential and small business customers and farms on time-of-use (TOU) pricing under the OEB's Regulated Price Plan (RPP) pay 10.1 ¢/kWh no matter what time of day the electricity is consumed.

​​​​​​Energy Board Pricing
Thames Valley District School Board