Image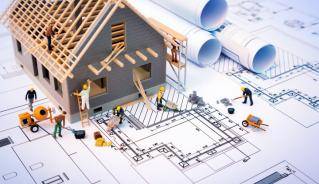 For Questions Contact:
Job Title
Chief Building Official/By-Law Enforcement Officer
Department
Planning and Development Services
Job Title
Building Inspector/By-Law Enforcement Officer
Department
Planning and Development Services
IMPORTANT BUILDING AND BY-LAW DEPARTMENT
COVID-19 INFORMATION 
Building and By-Law Emergency Statement 
Inspection Notice and COVID-19 Protocol
Inspection Request - Screening Questionnaire
---
A Building Permit is a license which grants legal permission to begin construction of any new structure, addition or renovation.
Issuance of a Building Permit is granted when the plans for construction comply with the Ontario Building Code, the Municipality of Thames Centre Zoning by-laws and other applicable laws and regulations.
The use of Building Permits allows municipalities to regulate the types of construction in the community and ensure that proper building standards are met. The enforcement of building codes serves to protect the health, safety and welfare of the public.
Projects that Require a Building Permit

New buildings greater than 10 sq. m. (107 sq. ft.)
Additions (including carports, garages, porches, etc.)
Renovations
Demolitions
Prefabricated Surfaces
Mobile Homes
Plumbing Systems, Heating, Ventilation
Fireplaces, Pools, Decks
Temporary Buildings
Farm Buildings
Projects that DO NOT Require a Building Permit

Painting
Landscaping
Sidewalks
Driveways
Kitchen cupboards
Eaves troughs or other cosmetic work
Building Permit Fees

The Building Permit fee is determined by the square footage of the project and is paid at the time Building Permit is issued.

As of February 12, 2018, the Building Permit fee rates are:

| | |
| --- | --- |
| New Residential Dwelling | $0.74 per square foot,or $7.96 per square metre |
| Residential Accessory Building | $0.42 per square foot,minimum $150.00 |
| New Farm Building | $0.44 per square foot, or $4.73 per square metre |
| Septic Permit - Repair | $200.00 |
| Septic Permit - New | $400.00 |
| Demolition Permit | $200.00 |
| Water Fee - Urban | $500.00 |

Additional fees for services such as water, parkland dedication, development charges, and deposits for protection to public property may also be required.
Review Process

Applications are processed as quickly as possible depending on the complexity of the application, the completeness of drawings and information submitted and if referral to other departments is required. 

If a zoning change or minor variance is necessary, or if building plans must be altered to comply with the building codes, then the changes must be approved before a Building Permit can be issued.

Upon approval of the proposed construction, a Building Permit is granted to the applicant.

The construction must proceed as approved in the review process.

There will be inspections required for the project which will be conducted by the Building Inspector at each major phase of the construction.

The Inspector's duty is to ensure that the project is being carried out according to the Building Code, the Building Permit and the approved building plans. The individual responsible for the project must request each inspection with 24 hours advance notice given to the Building Inspector. If the Building Official finds, upon inspection, that some work does not conform to the approved plans or code, the owner will be advised (possibly with an order) that the situation is to be remedied. If the violation is deemed serious enough, the Building Official may post a stop-work order which will be in effect until the problem is resolved. If work on the project continues without resolution of the problem, legal action may be taken against the builder/owner. 

The builder must also bring any proposed deviations from the original plan to the attention of the Building Official so that they be approved or rejected in the same manner as the original building plans.
Private Swimming Pools

Every swimming pool that has water greater than 600 mm deep requires a permit
Every swimming pool must be at least 1.5 metres away from any fence or lot line and 5 metres away from any septic system(s)
Every swimming pool fence shall be a minimum of 48 inches in height and have no openings, holes, or gaps larger than 4 inches in its shortest dimensions
All gates or doors shall be equipped with a self-closing device and a self-latching device
More information can be found under the Swimming Pool and Fences and Gates By-Law or Section 4.26.1 of the Zoning By-Law No. 75-2006
Development Charges

The purpose of development charges is to assist in providing the infrastructure required by future development in the municipality through the establishment of a viable capital funding source to meet the Municipality's financial requirements.
Development charges go towards growth-related costs such as roads, water and wastewater infrastructure, etc.