Image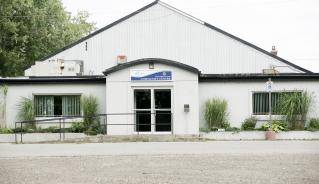 For Questions Contact:
Job Title
Administrative Assistant Recreation & Fire
Department
Community Services & Facilities
The Thorndale Community Centre succumbed to a fire on February 24, 2020 and is no longer available for bookings.
The construction of a new $2.8 million Community Centre was tendered and awarded prior to this devastating fire; scheduled to begin April 2020 with an anticipated completion by Fall.
The Thorndale Community Centre was the town's recreation, culture and parks system. It was typically used for weddings, dances, recreational activities, public meetings, banquets and many other functions.