Image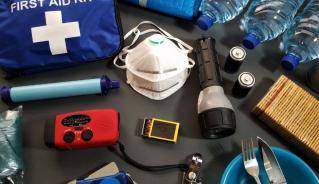 How You Can Prepare for an Emergency
Emergencies can happen at any time and without warning. Be ready. With a little preparation, you can respond quickly to help yourself and others. Understand the risks in your area, create a household emergency plan and build an emergency kit.
Know the Risks
Make an Emergency Plan
Prepare an Emergency Kit
Pets, Service Animals & Farm Animals
Winter Preparedness
Thames Centre - Emergency Management

Learn about how the Municipality of Thames Centre prepares for emergencies on our Emergency Management page.
Resources