Image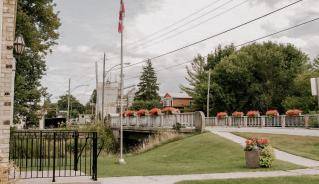 Planning Public Meeting Notices
PROPOSED HAWTHORNE PARK SUBDIVISION
PROPOSED CONDOMINIUM 233 UPPER QUEEN STREET 
PROPOSED INDUSTRIAL SUBDIVISION 1045 DONNYBROOK DRIVE 
PROPOSED sUBDIVISION 1598 RICHMOND STREET 
 Applications

Before you can submit any of the above applications, your signature must be witnessed by a Commissioner of Oaths. Please contact Sara Henshaw, Deputy Clerk at (519) 268-7334 ext. 239 or shenshaw@thamescentre.on.ca to make an appointment. 

For more information on how the land use planning process works in Ontario, see the Citizen's Guides to Land-Use Planning on the Ministry of Municipal Affairs and Housing Website.
Engineering Design Standards
Official Plan

The Municipality of Thames Centre Official Plan is administered by the Planning Department. The Official Plan is a policy document adopted by Council that identifies a vision for the long term land use of the Municipality. In addition to the Official Plan, Planning Services also prepare Secondary Plans, which plan for the development of specific areas within the Municipality.

Official Plan Review information. 
Zoning By-law

The Municipality of Thames Centre Comprehensive Zoning By-law is prepared under the direction of the Planning Department. This by-law implements the Official Plan policies and identifies permitted uses for each property within the Municipality along with restrictions and building specifications.
 Site Plan Control Area By-law

The Municipality of Thames Centre's Site Plan Control Area By-law implements the Official Plan policies consistent with the Planning Act by designating the entire geographical limits of the Municipality as a site plan control area. The By-law also provides a detailed description of the process, site plan submission requirements including the posting of security and delegates the authority to approve plans, imposing conditions, and the approval of site plan agreements to the Director of Planning and Development Services
Development Charges
Maps
For Questions Contact:
Job Title
Director of Planning and Development Services
Department
Planning and Development Services
Department
Planning and Development Services