Image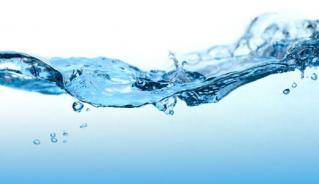 For Questions Contact:
Job Title
Director of Public Works
Sod Watering Notice - June 2020
DRINKING WATER
The Municipality of Thames Centre owns and operates two municipal drinking water systems which are supplied by groundwater wells. Our systems produce safe, high quality drinking water for the communities of Dorchester and Thorndale.
The 2020 rates have been adjusted to include the rate increase/decrease and the indexing as follows:
2020 Rates Based on 2 Month Billing Period
 
Water
Wastewater

Wastewater

(Catherine Street)

Stormwater

Water/Wastewater Service Including 

First 14 Cubic Meters

$39.00
$86.00
$55.13
 
Next 15 to 50 Cubic Meters
$2.13
$4.63
$3.01
 
Balance Over 50 Cubic Meters
$2.89
$4.63
$4.10
 

Fixed Fee - Fire Protection -

Unserviced Properties Only

$15.61
n/a
n/a
 
Life Cycle Charge
$22.33
 
 
$10.19
The Fixed Fee - Fire Protection charge is to recover the water system fire protection costs from properties benefiting from the service, but not yet connected to the water system.
FREQUENTLY ASKED QUESTIONS
Does the Municipality have water restrictions?

Non-essential water use is limited to the odd/even system during the months of May, June, July, August and September. Non-essential water use refers to lawn watering, filling pools, washing vehicles etc. If your street address is an even number, you may use non-essential water on calendar days that are even. If it's an odd number, odd number calendar days apply.
Please note that the odd/even watering schedule has been in use for several years and is a common method used by municipalities to better manage water resources. It should not be confused with the total ban on non-essential water usage that was imposed in 1998. By-Law 40-98
How is the Municipality and water use regulated?

We are regulated by the Ministry of the Environment, Conservation and Parks, which sets the maximum volume we can pump each day. In fall, winter and early spring we do not have a problem with over pumping and rarely exceed half of the allowed volume. However, during periods of heavy non-essential water usage, the system must be monitored carefully to avoid exceeding the permissible volumes.
Why is non-essential water use important?

As an example of non-essential use, 2007 was a very dry year. The volume of water pumped by the Dorchester well fields during the month of February 2007 was 31,664 cubic metres. The volume for June 2007 was dramatically higher at 69,992 cubic metres. The increased pumping was primarily due to non-essential water usage, such as watering lawns and gardens, washing cars and filling pools.
Why manage supply and demand?

Under normal circumstances the municipal water supply is more than adequate for our needs. We can easily maintain a full reserve of water in the reservoirs and tower to ensure a proper amount of pressure in the system. During a drought, as was the case in 2005, the situation can change dramatically during the late spring, summer or early fall months when heavy non-essential water usage takes place. The demand on the system can quickly rise to an unsustainable level. Eventually, if the situation were allowed to continue the tower volume would decrease in equal proportion to the amount of water being used that exceeds the system's pumping capacity. This process would inevitably result in zero water reserve and poor line pressure. When that situation occurs a total ban on non-essential water use is implemented and strictly enforced. This is necessary to insure an adequate supply of water for essential use and emergency purposes.
What is the hardness of my water?

Periodically we receive calls from residents with questions as to the level of 'hardness' of their municipal drinking water.  This information is needed in order to set-up a residential water softener.  The MECP aesthetic objective for water hardness is 80-100mg/L. Both the Dorchester and Thorndale water systems are supplied from groundwater wells, and the water is considered 'hard'.

The water hardness (CACO3) in the distribution system is as follows:

Dorchester Water Distribution System..........................................267mg/L or 15.61 grains of hardness

Thorndale Water Distribution System............................................262mg/L or 15.32 grains of hardness
FORMS
---
PUBLIC WATER NOTICES
---
MLHU - Sodium in Dorchester's Water Supply
MLHU - Sodium in Thorndale's Water Supply
MLHU - Elevated Fluoride Levels in Thorndale's Water Supply
Annual Reports
---
Dorchester Annual Report 2019
Thorndale Annual Report 2019