Image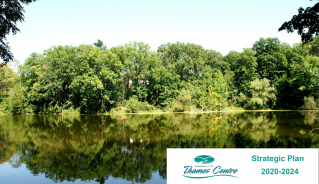 On behalf of the Council of the Municipality of Thames Centre, I am pleased to share with you our 2020-2024 Strategic Plan. This plan outlines initiatives and objectives that Council and staff will achieve over a four-year period. It will help guide Council in decision making and define the direction of Thames Centre, both as a municipality and a community. 

Many community members provided feedback to help create this plan, with input from key stakeholders, partners, residents, business owners, property owners, club members, senior's center users, facility users, employees and volunteers. 

The Thames Centre Strategic Plan is composed of the municipality's vision, mission, core values and strategic pillars. With our vision at the forefront and our mission guiding our work, we will move forward in a planned and thoughtful way. Our core values provide a framework for how we work with each other and with partners to deliver on our strategic pillars. Our strategic pillars are priorities that will drive programming, work planning and budgeting over the next four years. 

I'd like to thank Council, staff and community members who have all contributed to this plan. We have worked hard together to develop a framework that reflects the priorities of our community and sets a clear direction for the future of Thames Centre. 
Thames Centre is a wonderful place to live for so many reasons. Council and I look forward to working together along with staff and the community to bring this plan to life and make our community even better than it already is! 
Alison Warwick 
Mayor, Municipality of Thames Centre