Image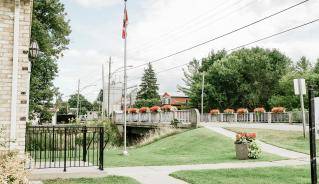 Planning Public Meeting Notices
Development Inquiries

Planning Services for the Municipality of Thames Centre are provided by the County of Middlesex - Senior Planner, Marc Bancroft.
Marc is in the office on Tuesday's, Wednesday's and Friday's, available by appointment.
Professional advice and recommendations on all types of planning applications can be provided and confirmation as to which application(s) you need and guide you through the application process.

Applications

For more information on how the land use planning process works in Ontario, see the Citizen's Guides to Land-Use Planning on the Ministry of Municipal Affairs and Housing Website.
Official Plan

The Municipality of Thames Centre Official Plan is administered by the Planning Department. The Official Plan is a policy document adopted by Council that identifies a vision for the long term land use of the Municipality. In addition to the Official Plan, Planning Services also prepare Secondary Plans, which plan for the development of specific areas within the Municipality.
Zoning By-law

The Municipality of Thames Centre Comprehensive Zoning By-law is prepared under the direction of the Planning Department. This by-law implements the Official Plan policies and identifies permitted uses for each property within the Municipality along with restrictions and building specifications.
Development Charges

The purpose of development charges is to assist in providing the infrastructure required by future development in the municipality through the establishment of a viable capital funding source to meet the Municipality's financial requirements.
Development charges go towards growth-related costs such as roads, water and wastewater infrastructure, etc.
Maps